Most of you already know him, vocalist of Xanguito , a Mallorcan group that with their latest album Eufòria are filling halls and squares all over Mallorca. Let's see what he tells us!
I am Joan Muntaner, born 35 years ago in Bunyola. I am lucky to be able to devote myself to my passion, which is making music and always being involved in inspiring projects. My hobby is getting lost in the mountains and inventing new ways to find the exit, without rushing, and if possible with headphones and good background music. When we are outside Mallorca , I miss its tranquility and the contagious parsimony of our people.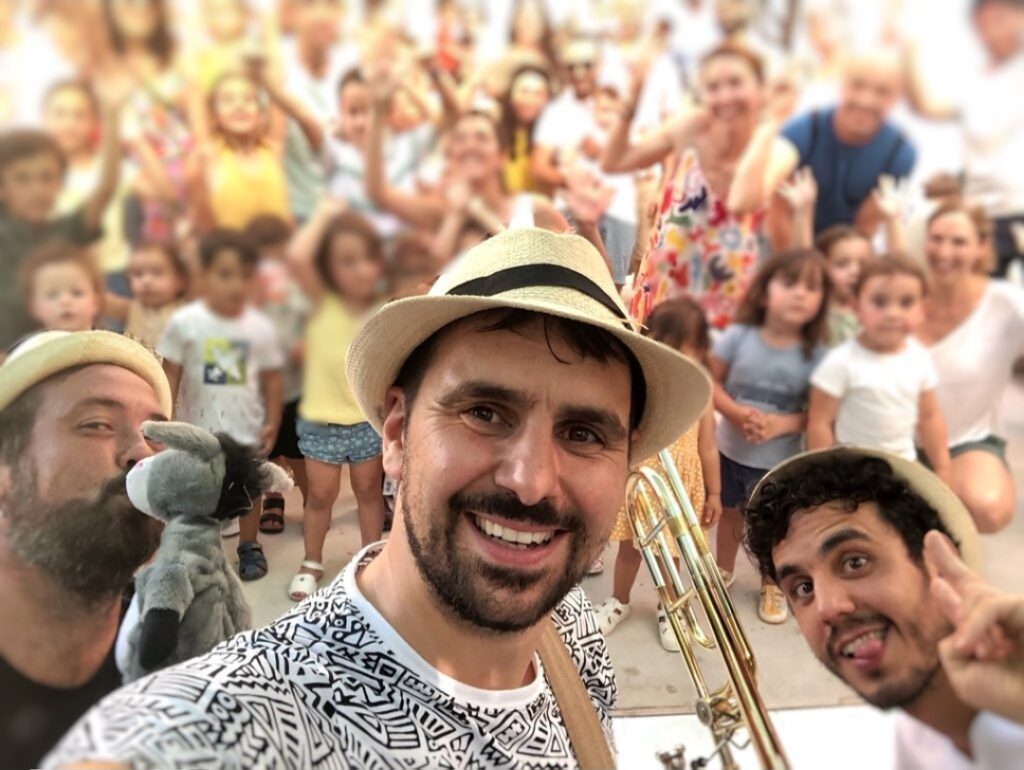 Which Mallorcan cuisine dish do you like the most?
Pa amb oli. For its simplicity. When it's made with love and the sausages are good, it's irresistible. And if it's a winter night and you combine it with a glass of wine, it's pure bliss.
Which typical drink or made in Mallorca do you like the most?
Sweet herbs . With a small cup and ice.
A song, or Mallorcan musician?
A very recent one: "Nu" by Tolo Servera . It is the demonstration of the high musical quality that Mallorca has.
If you had to choose a place, which corner of Mallorca would it be?
Somewhere in the Sierra de Tramuntana , with high mountains and clinging to the sea, with dangerous routes open to exploration. Like Cavall Bernat (Pollença). I should stay there for a few weeks to bore him.
And for you, what is being Mallorcan?
It is having the ability to live slowly, to appreciate the details that life gives you, not to rush to achieve anything, to love nature and feel part of it, to know how to live together between generations, between families of different types… I could write a book with all the good things about being Mallorcan. We are very lucky!
Joan, what a pleasure to have you as a guest, next Saturday November 26th we will see you in Santa Maria, we saw you play at the Novell wine festival, so lucky to have you for the next feast of Sa Madona!
See you soon!